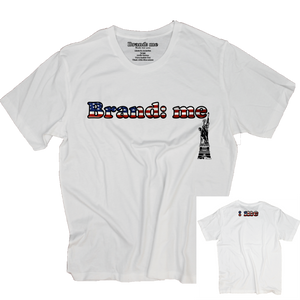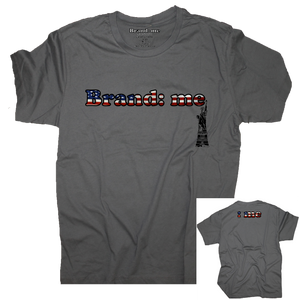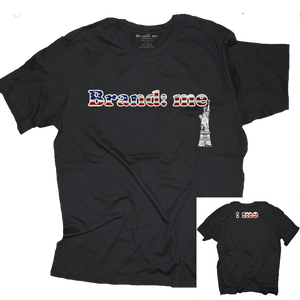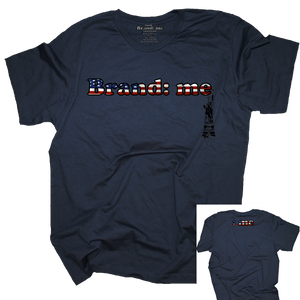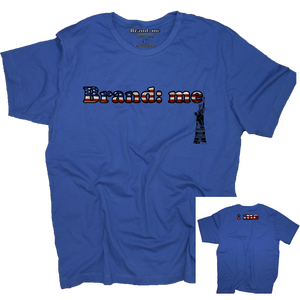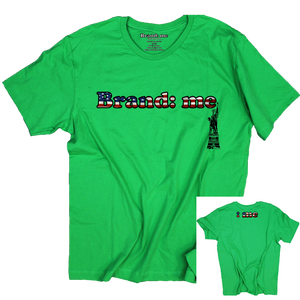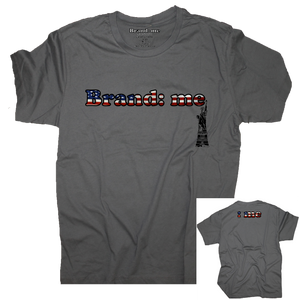 Brand: America
The Brand: America design features the American flag embedded into the front and the Statue of Liberty on the outside.  Choose with or without back design.
Offered in white, asphalt, midnight black, royal blue, light navy and grass green. Made out of 100% soft cotton.
Each Brand: me item is made to order. Allow 3-5 days to ship.